Wyoming: Wild, Wooly, Wheelchair Accessible!
Welcome to the wheelchair accessible wide-open spaces! With more livestock than people, Wyoming is the U.S. state with the lowest population, the largest coal mine, and most of Yellowstone National Park. Yellowstone Park alone is worth the visit—but wait! There's more! Gorgeous Grand Teton National Park is also in
Wyoming
. This is one vacation where having or renting a
handicap accessible minivan
can make an enormous difference, because the views are spectacular from border to border. Here are ten memorable accessible attractions in The Equality State!
National Cowgirl Museum and Hall of Fame, Cheyenne
In praise of the pioneer women who braved many dangers as they ventured into uncharted territory, this handicap accessible museum is dedicated to preserving the heritage and extremely important role women played in "taming and settling" the American West. These women, past and present, often take a back seat to their celebrated male counterparts, so an organization was formed to tell the stories of these women and how contributed to the culture of the West, and remind everyone it takes both genders to civilize and populate even the most treacherous new worlds. You'll see saddles and tack, clothing, artifacts and antiques, and memorabilia that show what life was like on the homestead. Closed during the winter, the attraction opens in May. And remember, there's a little "cowgirl" in every woman!
Cheyenne Depot Trolley Tour, Cheyenne
These trolleys not only have heating and air, they have wheelchair lifts and can accommodate two wheelchairs per trolley, and your service animal is welcome! And just where will you go and what will you see? Plenty! Did you know Cheyenne was once the wealthiest city per capita in the U.S.? The Trolley tour passes spectacular homes and stops at the Nelson Museum of the West, Wyoming State Museum, the State Capitol building, Cheyenne Botanic Gardens, the Old West Museum, and the Governor's Mansion. Stay on board for the circuit as the conductors describe the landmarks, or get off at any of these stops, check them out, and pick up the Trolley at the stop 90 minutes later. It's recommended you purchase tickets in advance because there's limited seating. Trolley season runs between May 5 through September 30.
Grand Teton National Park
With two must-see national parks in Wyoming, you might want to obtain an Access Pass for U.S. citizens with permanent disabilities at the first one you visit. The lifetime pass allows the person with disabilities and up to three adults free admittance to any national park in the country (children under 16 are admitted free.) Wyoming has two of the most popular and breathtaking national parks in the U.S., and this is where that van equipped for wheelchair access comes in handy. The magnificent Grand Tetons are part of the Rocky Mountains, and this national park covers 485 square miles filled with stunning natural beauty, wildlife, and lots of things to do. The Grand Teton
Access Guide
will steer you to everything accessible in the park, and a parkway from Grand Teton connects to Yellowstone National Park!
Jenny Lake Boating, Grand Teton
Enjoy incredible views of the Grand Teton mountains on a relaxing cruise around Jenny Lake, a picturesque glacial lake at the base of the mountain range and one of the most popular lakes (there are more than 30) in Grand Teton National Park! The boats are wheelchair accessible, and the cruise lasts an hour. A knowledgeable guide will stop at places of interest to fill you in on the history and geology of the region, along with the flora and fauna. You'll see views of the Tetons that can only be seen from the lake, including lovely waterfalls. Reservations are recommended, as is a restroom stop before you board the boat, which doesn't have facilities. Sunrise and sunset hours are said to be particularly scenic and peaceful. It's as beautiful as it sounds.
National Museum of Wildlife Art of the United States, Jackson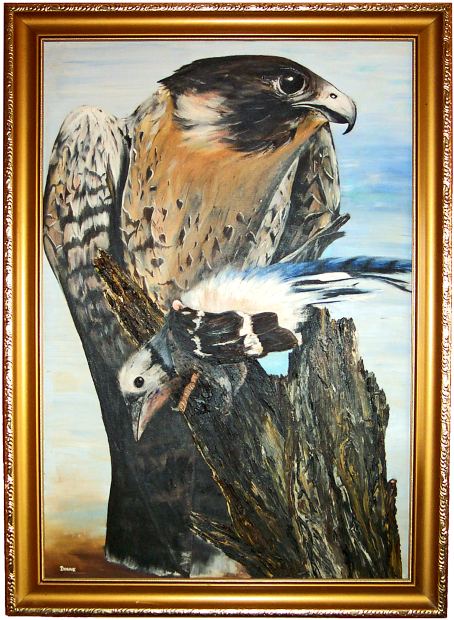 If you want to try your hand at painting, make your own video, or play with natural fibers, visit this award-winning, accessible collection of images focused on wildlife art that's "unsurpassed in the United States." Along with 14 distinctive galleries, there's a Children's Discovery Gallery and a Sculpture Trail. A chronicle of wildlife-inspired artwork throughout history, the artists range from early Native Americans to contemporary masters, with some works dating back to 2, 500 BCE. The museum has permanent exhibits and rotating exhibits, and their web site has a schedule of upcoming exhibits if you want to plan your Wyoming vacation around a particular artist, medium, or species. Explore the wonders of American wildlife in comfort—and the live show is right outside!
Yellowstone National Park
Talk about setting the standard! Yellowstone National Park was the first in the United States to be designated a national park, and it's believed to be the first national park in the world. No vacation in Wyoming would be complete without a visit to the home of Old Faithful and Lamar Valley, called the "Serengeti of Yellowstone." Like Grand Teton National Park, Yellowstone has a number of wheelchair accessible activities
and
spectacular natural beauty and wildlife. Historic Old Faithful Inn has a multi-story log lobby, an 85-foot stone fireplace, and several accessible guest rooms. Even if you don't stay there, do drop in! Some highly recommended attractions in Yellowstone are Grand Prismatic Spring, Upper Geyser basin, and the Yellowstone Institute. This is WY people visit Wyoming!
The Cody Cattle Company, Cody
Spend a fun evening of dining and entertainment in the town named for American showman "Buffalo Bill" Cody, who helped create it. Expect mouthwatering steaks and an unlimited, down-home dinner buffet that includes corn bread, Wild West baked beans, and other regional favorites! Choose from several ticket packages that combine dinner and/or foot-stompin', hand-clappin' live music by Ryan Martin and the Triple C Cowboys band, and the Cody Nite Rodeo. Reservations are recommended at the accessible venue, which has been rated "excellent" by more than 70 visitors at TripAdvisor.com. The season for Cody Cattle Company starts in early June and runs through most of September. If you've never been to a rodeo, here's your chance!
Fort Caspar, Casper
You'll find Fort Caspar in Casper, WY
and
on the list of U.S. National Register of Historic Places. The 1865 military post was built at a major river crossing, which was a strategic location on the Oregon, California, Mormon Pioneer, Pony Express, and transcontinental telegraph trail corridor. Soldiers at the military post protected emigrants who crossed the North Platte River to settle the West, Pony Express riders, and transcontinental telegraph workers from Lakota and Cheyenne Indian attacks. Like most Wyoming attractions, the fort has a season—May through September. You can tour the reconstructed post and visit the Fort Caspar Museum to learn about the prehistoric people of the region, the Plains Indians, and the frontier army through exhibits and artifacts that tell a fascinating story.
Time to saddle up and hit the trail! Wyoming's two premiere national parks alone can keep you awestruck for days. You'll cover a lot of territory seeing the best of accessible Wyoming, and every inch of it will be unforgettable.