Tennessee Wheelchair Travel
Get ready to rock 'n roll in the home of Music City! With a vast array of wheelchair attractions located in the southern state of Tennessee, you'll want to be the first to volunteer for a vacay in the Volunteer State!
Country Music Hall of Fame and Museum, Nashville
Take advantage of the world's largest music museum and the only historic studio tour in Nashville. Here's where more than 35,000 songs were created or recorded, including 1,000 top-ten American hits, and more than 150 Elvis Presley songs! The Celebrity Audio Tour brings music history to life and is narrated by a series of country music greats like Dolly Parton and Vince Gill. View the history of country music through images and early videos that date back all the way to the 1920s! Navigate through Bob Pinson's Recorded Sound Collection of 200,000 recordings, hear interviews from performers, recording artists, songwriters and more at the Oral History Collection. The Artifact Collection showcases more than 800 stage costumes, 600 instruments, and many other artifacts ranging from microphones to automobiles. One thing's for sure, music lovers don't want to miss the Country Music Hall of Fame Museum. The facility is equipped with various devices to assist those with special needs in order to allow every visitor the most enjoyable experience possible.
Graceland, Memphis
Photo © Jan Kronsell
Graceland offers tours of rock 'n' roll legend Elvis Presley's mansion, where you can get the inside scoop on the man who change the music scene forever! See where Elvis lived, got inspiration, and hung out with friends and family. Enjoy an audio-guided tour, which will take you through the Presley's living room, music room, parents' bedroom, dining room, kitchen, TV room, pool room, and jungle room. You can also check out the Elvis Presley Car Museum, which display Elvis' 33 vehicles such as his famous Pink Cadillac, 1975 Ferrari, Harley-Davidson motorcycle, and other unique vehicles. The Elvis: Live from Vegas exhibit features the first jumpsuit ever worn on stage by Elvis in 1970 and many other suits Elvis wore during performances in Vegas. Elvis' Hawaii: Concerts, Movies, and More exhibit showcases Elvis' love for Hawaii. Graceland offers shuttles that are equipped with a wheelchair lift. All the rooms in the Graceland mansion are wheelchair accessible except for two basement rooms, but they can be viewed through a TV monitor. The museum's restrooms and restaurants are wheelchair accessible. However, the Elvis' Custom Jets exhibit is not wheelchair accessible.
Jack Daniel Distillery, Lynchburg
Whether you're a drinker or not--you'll be amazed by the tour of the Jack Daniel distillery. You'll discover the story behind the famous whiskey and Mr. Jack. The tour is mostly outdoors, so be cautious of the weather. Get a taste of the hometown product during one of the sampling tours, which are offered on a first-come, first serve basis Monday through Saturday (9am-4:30pm.) There's a film of the distillery, historic items, and crafts on display at the visitor center. Make sure you request the modified tour. The tour covers a lot of ground, but there is an accessible bus available. Be aware there's a half-mile path where the bus will not take you.
Dollywood, Pigeon Forge
Visit the theme parked owned by performer Dolly Parton and Herschend Family Entertainment. Experience Smoky Mountain-themed crafts, music, and attractions! Choose from one-of-a-kind roller coasters, family rides, children rides, and live entertainment! Enjoy country, bluegrass, Southern gospel, classic rock, and '50s music during live stage shows! Chow down on some mouthwatering Southern cooking. Take home a piece of the Smoky Mountain heritage from one of the many unique shopping locations. See a blacksmith create hand-forged steel items, candles made by hand, demonstrations of hand-blown glass, and many more enticing crafts! Upon arrival, stop by the Ride Accessibility Center to receive an access pass. Take a look at the
Disability Guide
to decide which attractions, rides, and services are best for you. There are many options for wheelchair travelers at Dollywood!
Great Smoky Mountains National Park, Gatlinburg
Straddling the border of North Carolina and Tennessee is America's most-visited national park--the Great Smoky Mountains National Park. You can expect to see a wide variety of plants, animal life, and breathtaking, ancient mountain scenery. The park covers more than 800 square miles--you'll see everything from spring wildflowers and log cabins to grist mills. View more than 80 historic buildings such as homes, barns, churches, and schools. For a small fee, enjoy an auto tour, which will take you through panoramic vistas, mountain rivers, and marvelous forests. A
wheelchair accessible vehicle
will allow you to see the majority of the park. There is designated accessible parking at the Sugarland's Visitor Center. Paths nearby the Mountain Farm Museum and Mingus Mill are wheelchair accessible with assistance. The interior of the Cable Mill and Becky Cable House are accessible. For more information visit the Great Smoky Mountains
accessibility page.
Tennessee Aquarium, Chattanooga
Spend time with more than 10,000 animals at the Tennessee Aquarium in downtown Chattanooga. This amazing aquarium was voted the best attraction in Chattanooga and the best nationwide for customer satisfaction, service and quality. Watch mind-blowing films that will take you to places you've never seen before on a six-story-tall screen at the IMAX 3D movie theater! Take a riverboat cruise on the River Gorge Explorer and see river otters, turtles, alligators, giant catfish and many other fresh-water creatures. The Ocean Journey gives you the opportunity to see penguins, sharks, butterflies, and sometimes scuba divers. Get a backstage pass to touch and feed aquarium animals. You're sure to have a blast at the Tennessee Aquarium! All the exhibits are wheelchair accessible, and wheelchairs are available for rent.
Memphis Zoo, Memphis
The Memphis Zoo covers 70 acres and is home to more than 3,500 animals and 500 different species. The zoo is one of only four zoos in the US that houses giant pandas! TripAdvisor.com ranked the zoo as America's number-one zoo. Morey Associates named it the top zoo in the country! Extraordinary exhibits include Once Upon a Farm, Dragon's Lair, Tropical Bird House, Animals of the Night, and other astonishing exhibits. Not only are there thousands of animals, but you'll see thousands of exotic plants incorporated into the zoo's landscape. The lion roar that you hear at the beginning of the classic MGM movies was recorded at the Memphis Zoo! The zoo is wheelchair accessible and has wheelchairs and electric scooters for rental.
The Hermitage, Nashville
The Hermitage, located on 1,100 acres, was home to President Andrew Jackson. Tour the exquisite mansion and be taken back in time with every room. Tour guides dressed in period costumes truly bring this experience to life. Learn about the farm, slaves who operated the property, Jackson's life story, and hear many interesting stories from historic times. Explore the magnificent garden where the president and his wife are buried. The Andrew Jackson Visitor Center, introductory film, exhibit gallery, gift shop, and Garden Gate Cafe are completely accessible. Pathways are smooth asphalt and the entrance to the garden has a ramp. The Hermitage mansion is wheelchair accessible on the first floor, and the second floor can be viewed on the photographic tour.
Tennessee State Museum, Nashville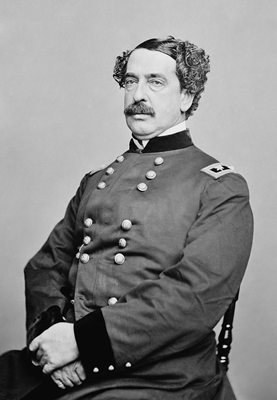 The Tennessee State Museum is broken into three parts--the State Museum, Military Museum, and State Capitol. The museum encompasses history, textiles, crafts, and culture of the great state of Tennessee. It's also known as one of the largest museums in the United States. Prehistoric exhibits of life 15,000 years ago are on display at this informational museum. You'll find unique exhibits that showcase furniture, silver, weapons, quilts, art, and more! The museum is fully wheelchair accessible and free! The State Museum's access ramp is located at the front entrance--you'll take the elevator to level D and enter through glass doors. The Military Museum's access ramps to the War Memorial Plaza are located on Union and Charlotte Ave. Enter the State Capitol Museum on Charlotte Ave. between Sixth and Seventh Ave.
Sun Studio, Memphis
The Sun Studio is recognized as "the birthplace of rock 'n' roll." Self-taught Sam Phillips began Sun Studio and had no clue how music was
supposed
to be put together. Rock 'n' roll was born from all the wonderful "mistakes" this man made while teaching himself the art of recording. This is the place Elvis recorded his first song "That's All Right". Some of the best-selling songs of all time were recorded here by artists such as Johnny Cash, BB King, Carl Perkins, Jerry Lee Lewis, Roy Orbison, and other world-famous artists. The building is not completely wheelchair accessible, but the actual studio is. The first half of the tour is upstairs in the gallery, and there is not an elevator. Guests who cannot climb the stairs are charged half price, and are shown around the studio--which is, by far, the best part.
Tennessee
offers a bit of everything, including southern hospitality, down-home cooking, country music, and many accessible attractions!