North Carolina: Blue Skies and Big Accessible Fun
Pepsi, Krispy Kreme Doughnuts, miniature golf, and human flight all got their start in North Carolina. Not only did North Carolinians provide a way for you to get to their state (and everywhere else on the planet!) quickly—they made sure there would be plenty of food, drinks, and fun. From the cloud-covered peaks of the Great Smoky Mountains to the scenic Blue Ridge Parkway to the magnificent beaches of the Outer Banks, North Carolina is a sight to behold and brimming with accessible attractions!
Asheville
Famed Biltmore Estate is in Asheville, and it is a sight to behold. Because of its historic architecture, only the first and second floors are accessible by wheelchair, which is why they offer a reduced-price admission. There's plenty more to see there besides the 255-room mansion, and the vast landscape alone is worth the visit. Also in the area is the luxurious Grove Park Inn, an amazing Folk Art Center filled with regional handcrafts, Pisgah National Forest, poet Carl Sandburg's beautiful antebellum home (wheelchair accessible with a lift to the second floor), and don't miss Asheville's dynamically designed, bustling downtown, lined with wonderful shops and restaurants. This is the definitely place to explore your inner artist!
Great Smoky Mountains National Park, Asheville
As you read through the highlights of a North Carolina vacation, you'll recognize the advantages of having a
van with wheelchair access
on this journey. The state is a feast for the senses—particularly the eyes—and the "road trips" are filled with sights to behold and all the amenities of a national park.. The Great Smoky Mountains is one of these. In Cherokee, NC, named for the Native American tribe that inhabited the region, you can spend a day experiencing their culture and heritage with a visit to the Museum of the Cherokee and an outdoor drama presentation called "Unto These Hills." Harrah's Casino and Resort is also in the area. Go in autumn for a festival of fall colors beyond your imagination.
Oconaluftee Indian Village, Cherokee
As long as you're in Cherokee, stop by the Oconaluftee Indian Village, a replica of an 18th-century eastern Cherokee community. It's living history, where you'll see Native Americans in authentic attire demonstrate basketry, weaving, mask-making, pottery, arrowhead knapping, canoe carving, beadworking, and cooking. In fact, they offer classes in some of these crafts. You'll step inside traditional dwellings, learn the meaning of their music and dances, watch a game of stickball, and explore sacred ritual sites. You're immersed in the lifestyle of these indigenous peoples as they lived in the 1760s, including their preparations for war. A reviewer on TripAdvisor.com called it "a rare opportunity to view a way of life that recognized the nobility of man."
Blue Ridge Parkway
"Scenic" doesn't even begin to describe this stretch of American road that connects the Great Smoky Mountains National Park with the Shenandoah National Park in Virginia. You don't have to travel the entire 469 miles to understand why the Blue Ridge Parkway has been named "America's Favorite Drive." The dozens of attractions along the drive will keep you entertained along the way, or you can simply take in the serene Southern landscape that makes this strip of asphalt so worth the time. As in the Great Smoky Mountains, autumn on the Parkway is a divine experience, proving "it's not the destination—it's the journey" in colors that must be seen to be believed.
Wright Brothers National Memorial, Kill Devil Hills
Expect more than just a memorial to two brothers who built a way to travel that highway in the sky. You'll also see a replica of the first powered aircraft—designed, built, and flown plane flown first by Orville Wright for 12 seconds on this very spot in 1903. His brother Wilbur took the plane for three more outings that day, with the fourth flight lasting 59 seconds. The Wright Brothers never dreamed their small success would be the beginning of an industry that would one day take us to the moon and beyond. The Visitor Center houses a full-scale reproduction of their flying machine, the engine block from the original flyer, and a reproduction of the brothers' first wind tunnel, and you'll learn what it took to get the airline industry off the ground!
NASCAR Hall of Fame, Charlotte
A must-see for avid NASCAR fans, the Hall of Fame in Charlotte is an interactive entertainment attraction that brings the history and heritage of NASCAR front and center. Along with treasured artifacts, the high-tech facility features interactive exhibits, videos, and a 278-seat theater. The banked ramp that leads to the second floor is called Glory Road, highlighting historic cars and tracks. The Champions exhibit showcases exactly what you'd expect it to—recent past champions of NASCAR's three national touring series, and it's updated every year—with an adjacent Victory Lane. There's even a Rockin' & Racin' exhibit that highlights the connections between NASCAR, the drivers, and musicians who have an affinity for the sport. Vacationers, start your engines!
Harvey B. Gantt Center for African-American Arts, Charlotte
Spend some quality time celebrating the contributions of Africans and African-American art to American Culture in a building as intriguing as the art it holds. The wheelchair-accessible Gantt Center is a community hub for visual art, film, music, dance, theater, and literature. The four-storey Center hosts limited-engagement exhibits from the Smithsonian and other internationally recognized museums, and its prized exhibit is the celebrated John and Vivian Hewitt Collection of African-American Art. Harvey B. Gantt brings a bit of history to the Center, too. He was Charlotte's first black mayor and the first African-American Student at Clemson University. As for this exceptional museum, prepare to be visually stunned.
Marbles Kids Museum, Raleigh
What adults call a museum is a giant playground to kids who might not even suspect that the fun they're having is educational. That said, grown-ups can have a lot of fun here, too. It's called Marbles because there's a wall filled with more than a million marbles, and wraps around the museum. The marbles light up at night. Inside are interactive exhibits that encourage children to create, innovate, be healthy, be active, connect and communicate, build their brains, and grow up green. The exhibits have cool names like Kid Grid, IdeaWorks, Moneypalooza, Power2Play, and STEMosphere. STEM stands for
Science Technology Engineering Mathematics
. This accessible happy place will delight the whole family!
Airborne & Special Operations Museum, Fayetteville
Fans of U.S. military will definitely want to land at this fascinating museum filled with hundreds of rare, significant artifacts that show the origins of airborne military action and its advancements over the decades, from early airborne through World War II, Korea and the Cold War, Viet Nam and beyond. As custodian of these historic relics, the Airborne & Special Operations Museum (ASOM) collects, preserves, manages, interprets, and exhibits these artifacts. Learn how the use of parachutes, gliders, and special operations forces changed the field of battle forever. One cool-sounding exhibit in the museum is a replica of a portion of a French village as it was during the Normandy invasion in 1944. Here's your chance to honor the soldiers of the skies!
Carolina Basketball Museum, Chapel Hill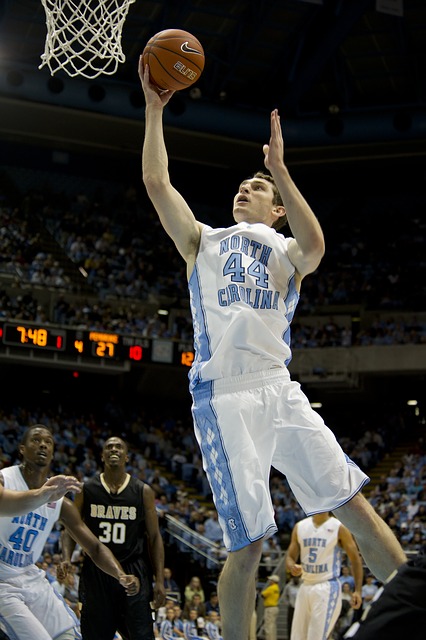 No visit to North Carolina would be complete without stopping the legendary University of North Carolina and the Carolina Basketball Museum. It is, after all, where hoops genius Dean Smith coached and Michael Jordan played college ball before setting a new standard on the professional level. Just the video highlights of this five-time NCAA national basketball championship juggernaut can keep you enthralled for hours. Billed as a 'living, breathing' tribute to Tar Heel b-ball that begins with a six-minute theater presentation, the museum maintains a collection of memorabilia that includes interactive presentations of Carolina's 18 (and counting!) Final Four appearances and other reminders of a storied college basketball program. Go Heels!
As you make those scenic drives on the Blue Ridge Parkway and through the Great Smoky Mountains, you'll pass by small NC towns that still retain the southern charm of Sheriff Andy Taylor's Mayberry on your way to sophisticated NC cities where the livin' is easy and the accessible attractions make for a fine family vacation!