Nevada Accessible Destinations--Amazing Natural and Man-Made
Silver, gold, flashing lights, casinos--
Nevada
has it all! There's something for everyone in this desert mirage of a state, including an abundant amount of wheelchair accessible attractions!
National Automobile Museum, Reno
Home to more than 200 astonishing cars from the 19th century to the 1960s, the National Automobile Museum (The Harrah Collection) was named one of the "Top Ten Museums" in the world by AutoWeek and Car Collector magazines--after you visit you'll know why!
The museum brings to life the era of the cars with walk-through cobblestone street scenes. You can even put on a costume relevant to that time period and take a picture in the photo car! You'll see vintage, classic, special-interest vehicles, strange automobiles, and a spectacular Horseless Carriage collection! Take an audio or guided tour. Exhibits include celebrity autos, art, collectibles, and many other auto-related objects.
The National Automobile Museum is completely wheelchair accessible.
Las Vegas Strip, Las Vegas
Las Vegas is like a whole different planet--packed with flashing lights, casinos, fantastic shopping, and top-of-the-line entertainment. It's like a candy store--for adults but there's plenty for kids to do, too! See an awesome fountain show choreographed to lights and music at the Bellagio--the show explodes 1,214 spritzers straight up 460 ft. in the air! Get a unique perspective of Las Vegas and grab a bite to eat at the "Eiffel Tower" located at the Paris Hotel! Check out marine life at the Shark Reef at the Mandalay Bay! Catch a show at the Rio in the Masquerade Village with burlesque dancers and fun performances by "flair bartenders" at the Village Bar. Visit famous casinos and hotels such as Caesar's Palace, Bellagio, Golden Nugget, Paris Las Vegas, and many more! There's so much to do in Vegas, the list is never ending! Plan ahead so you have time to see everything!
Venues in Las Vegas are required by law to have designated wheelchair accessible seating. It's best to call ahead to reserve appropriate seating! Casinos offer gaming tables and slot machines that are designed for wheelchair users, but don't spend too much time gambling--there's too much to see! Remember, when exploring the strip you will cover a lot of "land." There are wheelchair accessible public transportation options available if you become tired or want to cover more land at a quicker pace!
Hoover Dam, Boulder City
Hoover Dam is considered one of the country's Seven Modern Civil Engineering Wonders by the American Society of Civil Engineers. You'll be amazed by the 726 ft. tall and 45 ft. wide (at the top) and 660 ft. wide (at the bottom) miraculous man-made landmark! The dam consists of enough concrete to pave a highway 15-feet wide that stretches from San Francisco all the way to New York City!
The Powerplant Tour is a great way to see and learn about the Hoover Dam and its operations. The tour offers audio and film presentations, exhibits, and a 30-minute guided tour of the powerplant! You'll start off by taking an elevator ride down 530 ft. through a rock wall of the Black Canyon. The tour will begin in a tunnel that was constructed in the 1930s! Shortly after, you'll explore the Penstock Viewing Platform. The platform is atop a 30-foot-diameter pipe that transports 90,000 gallons of water A SECOND! Next you'll visit the Nevada powerplant balcony and see shocking views of the dam and 17 huge generators!
Experience great views of the dam and Lake Mead on this astonishing tour! The Powerplant Tour is the only tour of Hoover Dam that is wheelchair accessible, but it's just as great as the others, and just as informative!
Lake Tahoe
Lake Tahoe was voted the "Best Lake in America" by USA Today. There's no question about it--the bright water and luscious scenery make this lake immensely beautiful! Lake Tahoe is known for outdoor activities, casinos, eateries, and an assortment of other fun activities!
There are ski resorts that specialize in adaptive skiing! Heavenly Ski Resort of Lake Tahoe offers adaptive ski training programs for the blind, people who have use of one leg, immobility of both legs, and those with other special needs. There's also Sierra at Tahoe, which won an award for "Most Friendly, Most Accommodating, and Most Accessible" ski resort!
The Tahoe Area Coordinating Council for the Disabled researches and collects information regarding accessibility in the Tahoe Basin and Alpine Country area. Check out their site for a Lake Tahoe
access guide
. There are plenty of things to do at Lake Tahoe for the wheelchair traveler!
Great Basin National Park, Baker
The diverse region of Great Basin awaits your arrival! Full of natural wonders like 5,000-year-old bristlecone pine trees, rocky glacial morains, Wheeler Peak, Lehman Caves, lakes, and mountain ranges! Extravagant sights make this park a must-see!
Explore the Island Forest Trail, which was designed to meet wheelchair accessibility standards. There are areas of the trail that can be a bit challenging, so it's advisable to have a companion who will be able to assist you. Shortened tours of the Lehman Caves are available for people using wheelchairs. You will join the first 30 minutes of the group tour and then a ranger will escort you out. Visitors using manual wheelchairs will need a family member or friend to assist them. There are accessible campgrounds, restrooms, evening programs, parking, picnicking, and other fun activities that allow you to see tremendous sights!
View the accessibility guide
here
.
Death Valley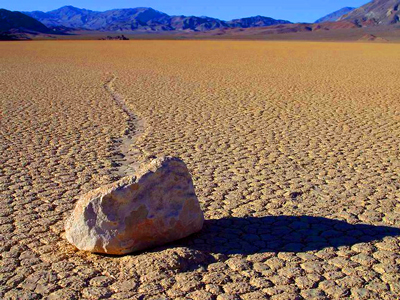 Don't let the name fool you, Death Valley is actually home to many life forms in a variety of wildlife and plants. The name derives from the below-sea-level basin, frequent droughts, and scorching summers. Despite what you may think, there are a lot of enjoyable wheelchair accessible activities!
You'll want to see the Spanish-style mansion, Scotty's Castle, built around the 1920s. Take a tour of the castle, visit the museum, bookstore, and visitor center. Scotty's Castle is accessible with a wheelchair lift. The lift can only be used by one visitor per tour, so be sure to notify the ranger when purchasing your ticket that you'll need the lift. Embark on a new adventure at the Borax Museum and see exhibits that revolve around mineral collecting. Rangers are available to answer questions at the Furnace Creek Visitor Center, which is the main park visitor center--here you'll find exhibits, park film, and a bookstore. Make a night of your visit to Death Valley and camp with friends and family at the accessible campgrounds!
All museums, visitor centers, and contact stations located in Death Valley are wheelchair accessible.
Reno Air Racing Association, Reno
Do you love airplanes? This is the place to be! See air show performances from military demonstration teams, and other outstanding aerobatic performers! Roam the Pits and get an up-close look at planes and their crews. Watch exhilarating races where aircraft fly anywhere from 50 to 500-feet and speeds as high as 500 miles per hour! Every September a collection of extraordinary military aircraft come together and present a remarkable showcase of technology. Enjoy refreshments from a wide assortment of food options and browse aviation-related products for sale!
Reno Air Racing Association provides wheelchair seating. However, friends and family accompanying the guest with disabilities will need to bring their own seating, such as a folding chair, if they want to sit together. Please inform the association when purchasing your ticket that you would like to be seated in this area. There is an accessible parking lot, as well as an accessible shuttle.
Animal Ark, Reno
Animal Ark provides a home for animals that have been injured, abandoned, and that are unable to survive in the wild. The non-profit organization believes that animals belong in their natural habitats, but those that are not capable of surviving on their own have been given a lifelong place to live.
Come say hello to animals in habitats that have been created to resemble their homes if they lived in the wild. You can expect to see coyotes, foxes, wolves, cheetahs, tigers, jaguars, mountain lions, desert tortoise, falcons, owls, and many other rescued animals! Join an educational tour and learn about the magnificent animals and the importance of preserving the wilderness. Unique features include seeing a cheetah run at top speeds and a wolf howl--these events don't happen every day so check the Animal Ark's
event page
.
There are a couple of cabanas that are not wheelchair accessible, and can be viewed from the side. The trails are decomposed granite, but are accessible. It's best to have a companion with you just in case you need assistance.
Pahrump Winery, Pahrump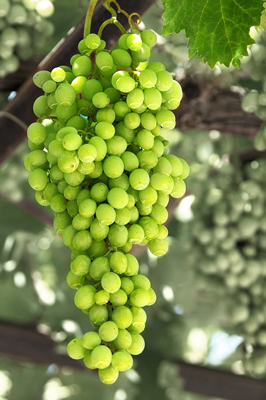 Looking to relax? Tour Nevada's oldest winery--Pahrump Winery! The vineyard consists of Zinfandel and Syrah grapes. On the tour you can choose from 15 wines for seven complimentary tastings! Not sure what to try? Ask the staff, who can make recommendations based on your taste preferences! The vineyard is responsible for creating Nevada's first commercial red wine, which won seven National Wine Awards, including Gold!
The Symphony Restaurant (named after its gold medal-winning wine) is an upscale, yet casual environment. Enjoy a delicious lunch or dinner paired with a wine that complements your meal.
The winery and restaurant are both wheelchair accessible.
Lion Habitat Ranch, Henderson
The 8.5-acre ranch provides a home for 40 lions and their cubs! Get up close and personal with these magnificent felines! Take a tour, explore the ranch on your own, or book a private tour. Either way you'll leave with new knowledge of these furry friends. You'll discover that lions can sleep up to 20 hours a day, females do all of the hunting, these big cats can run up to 40 miles per hour, and many other miscellaneous facts!
Visitors can often see a lion receiving a bath or being hand-fed by trainers. You can also get your picture taken with a cub! Feast with the Beasts–eat a catered lunch or dinner surrounded by lions!
The Lion Habitat Ranch is wheelchair accessible with concrete pathways.
You'll return home with terrific memories from stupendous experiences! In this case, what happens in Vegas--or should we say Nevada--doesn't have to stay there! Take advantage of all the accessible attractions Nevada has to offer for wheelchair travelers!