Nebraska: The Cornhusker State's Top Accessible Spots
If you like Kool-Aid, Arbor Day, and reuben sandwiches, thank a Nebraskan! There might be fewer wheelchair accessible attractions than ears of corn in the state, and that means there's more than plenty for you to do in what was once called "The Great American Desert." Home of Boys Town and the NCAA College World Series,
Nebraska
is as busy as their state insect, the honeybee, so let's journey to the Midwest, where we'll find the world's largest indoor rainforest at our first stop in NE!
Henry Doorly Zoo & Aquarium, Omaha
The Lied Jungle, just one exhibit at the Henry Doorly Zoo & Aquarium is, indeed, the world's largest indoor rainforest, and it's one of the reasons this zoo is the top-rated attraction in Omaha by highly popular travel site TripAdvisor.com. Hubbard Gorilla Valley, an IMAX theater, the Desert Dome, a Butterfly and Insect Pavilion, an aviary, and the super-interactive Red Barn Park, where visitors get interactive with a wide variety of animals. The aquarium invites you to "walk on the bottom of the ocean and come nose to nose with sea turtles as sharks circle above you." They also have a few antarctic penguins waddling around the area. There are too many animals to mention, and too much fun to be had at this amazing, accessible zoo!
Lauritzen Gardens, Omaha
Omaha's botanical center offers an "escape to an urban oasis." Since the first botanical garden was created in 1545 in Italy as a living encyclopedia of medicinal plants, botanical gardens in the western world are used for a number of purposes that range from medicine to plant relationship studies, genetic protection, and experimental planting. For those who visit Lauritzen, the beauty, tranquility, and sensory engagement experienced on a tour of the accessible gardens is the proverbial icing on a layer cake. Among the many different gardens here are a Rose Garden, a Tree Peony Garden, a Garden in the Glen, and an ultra-cool Model Railroad Garden full of miniature communities, landscapes, countrysides, and, of course, spectacular landscaping. Do stop and smell the roses!
Boys Town, Omaha
In 1917, Father Edward Flanagan, a Catholic priest, ministered to the homeless on the streets of Omaha, many of whom were young boys without guidance in desperate situations. His response to their struggles was Boys Town, a home that helps troubled youth—now of both genders—"grow into responsible, productive members of society." Today, there are Boys Town programs throughout the country, and this is where it all began. Every year, the Village of Boys Town welcomes more than 100,000 visitors to its square mile in the Heartland of America, where you can tour the accessible attraction. You might even want to research Boys Town, or watch the classic movie "Boys Town" to learn about the wonderful work done here.
El Museo Latino, Omaha
There are only eleven Latino museums in the United States dedicated to the art, history, and culture of Latinos, and it's also a center for Latin studies in the Midwest. Like most museums, some exhibits are permanent and others are temporary. Some recent exhibits include Frida Kahlo: Letters and
Photographs, Graphics of Latin America,
and
Silver and Copper from Santa Clara del Cobre, Works by Ignacio Punzo.
Check ahead for their special events that share the cuisine, attire, dance, music, and artwork of the Latino community. Join in the colorful celebrations of Cinco de Mayo in May or Hispanic Heritage Month in September. The museum's gallery, gift shop and main areas are wheelchair accessible. Bienvenidos a El Museo Latino!
The Amazing Pizza Machine, Omaha
Got kids? Then you'll need pizza, and the Amazing Pizza Machine serves up more than just the Italian favorite. At this 60,000 sq. ft., fun-filled Omaha hang-out, kids in wheelchairs can spend hours in the arcade, ride a few rides, redeem tickets for prizes, and get their fill of pizza, too. In fact, the cost of admission is the price of the buffet plus a drink. Their buffet, served in different, themed dining rooms, also includes options like a pasta bar, tacos, soups, salad bar, and a dessert bar. Their web site offers a number of "play" packages at different price points, so you might want to check it out before you go, though general admission is quite reasonable. Grab some good food, then get in the game!
International Quilt Study Center & Museum, Lincoln
There's more to quilting than meets the eye—enough to dedicate an entire museum to the art and culture of quilting. The International Quilt Study Center & Museum was stitched together in 1997, when a Nebraska couple donated almost 1,000 quilts (along with an endowment) to the University of Nebraska-Lincoln. That contribution was the genesis of what is now the largest publicly held quilt collection on the planet. The exhibits have intriguing topics, like
Design Dynamics of Log Cabin Quilts, Visual Systems: The Quilter's Eye,
and
Modern Marvels: Quilts Made from Kits, 1915-1950
. You'll see intricate quilt designs in vibrant colors, learn about the stitching that creates them, and the measures taken to preserve them. They cover everything!
Lincoln Children's Zoo, Lincoln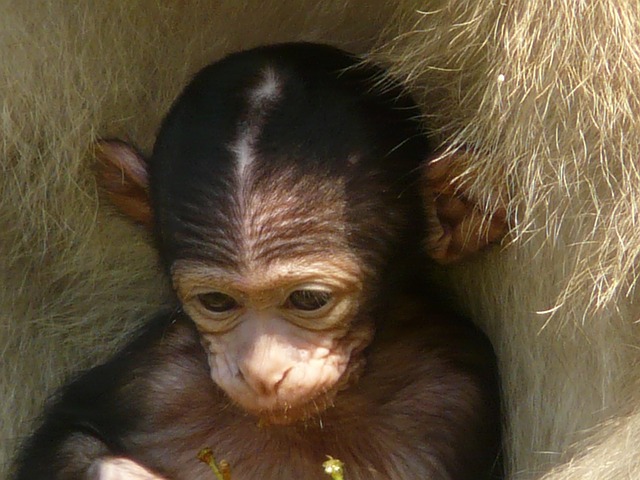 Yes, another one for the kids, though an appreciation for monkeys is ageless! Everyone will enjoy the more than 350 animals from around the world. It's a kids' zoo, so it's small, but they've managed to include lots of interactive exhibits that give children hands-on interaction with the animals. A review of the zoo on TripAdvisor.com offers, "A little fun tip—the Gibbons love to look inside of backpacks, purses, or at cell phone photos. Your kids will think this is really a neat thing to do. Also does not hurt to make a little hoo hoo sound to get them to come to the glass." Think of the fabulous selfies you can take here and share with family and friends! No word on whether the gibbons give your stuff back.
Harold Warp Pioneer Village, Minden
Those of you searching for "authentic Americana" will find it here—on 20 acres, with more than 50,000 pieces of Americana in 26 accessible buildings. Many of the buildings were taken from their original country settings and brought here for restoration and your enjoyment. There's a cabin on site that was used both as a dwelling and a fort, the Fire House displays fire-fighting equipment from the hand cart to modern trucks, a railroad depot, country school, a church, a blacksmith shop, Pony Express building, and one building featuring 20 fully furnished rooms from past generations, and that's just for starters! Come see "the story of America and how it grew" in this Pioneer Village!
Strategic Air & Space Museum, Ashland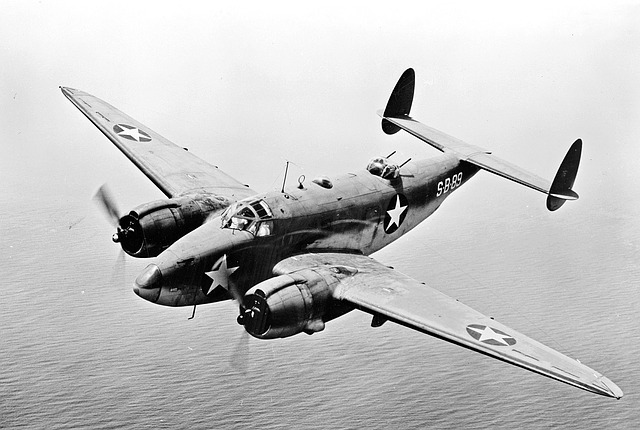 Its original mission was to commemorate the aircraft of America's Strategic Air Command, which helped preserve the peace during the Cold War. Today, this accessible museum features aircraft and spacecraft as a dynamic keeper of America's history in the air. Take a tour, and stay for the Planetarium show! You'll be blown away by the number and scope of actual aircraft housed in this museum, like the B-36J "Peacemaker" and the C-119G "Flying Boxcar." You'll also see an Apollo Command Space Module and a mock-up of the OV-104 cockpit, which was usesd to train Atlantis space shuttle pilots. The Vietnam Memorial Wall exhibit displays photos, letters, and personal mementos left at the Vietnam Memorial Wall in Washington, D.C. A moving tribute.
Eugene T. Mahoney State Park, Ashland
If adventure and camping are on your Nebraska to-do list, you'll find Mahoney State Park not far from the Strategic Air & Space Museum, and you'll also find it rustic—in an ultra-modern sort of way. The cabins are secluded, and they come equipped with linens, tableware, basic cookware, air conditioning and heat, a fireplace, a TV, range, microwave, outdoor deck and grill. There are five wheelchair-accessible cabins in the park, and they recommend you book well in advance. The actual campgrounds have modern amenities, too. Open year-round, this state park offers all the activities you'd expect from a state park, and likely more. Amazing in autumn, spectacular in spring, and a showplace for nature in Nebraska!
Stay away from Blue Hill, Nebraska—it's against the law for a female wearing "a hat that would scare a timid person" to eat onions in public. (You can't help but wonder what happened there to prompt that legislation.) Meanwhile, hatless men with an aversion to onions are welcome. All kidding aside, a Nebraska vacation promises heaps of fun in America's Heartland!