Louisiana's Most Popular Handicap Accessible Attractions
Rock star and New Orleans resident Lenny Kravitz has said Louisiana has grown into a "jewel." Head to Louisiana to experience the rich diversity of people, sites, and wheelchair accessible attractions!
Louisiana State Museum, Shreveport
Want to learn about Louisiana's cultural history? If so, the Louisiana State Museum is where you want to go. Explore extraordinary exhibits that highlight events like Mardi Gras and its carnival with pieces that date back to the beginning of the festival to present-day extravaganza. Learn all about the catastrophic hurricane Katrina and the impact the storm had on
Louisiana
. The New Orleans Times-Picayune says the exhibit "packs a powerful emotional punch."
The museum is wheelchair accessible.
Steamboat Natchez, New Orleans
The Steamboat Natchez won a "Certificate of Excellence" by TripAdvisor. Take a ride on the last authentic Steamboat on the Mississippi River and see New Orleans from a different point of view. Learn all about the river's sites and history through professional narrations. Take a dinner jazz cruise or a day harbor jazz cruise!
The boat is wheelchair accessible. However, call ahead before finalizing any plans if you have questions regarding personal equipment and access.
The Biedenharn Museum and Gardens, Monroe
The Beidenharn Museum celebrates Coca-Cola, one of the nation's most well-known beverages, and is also where it was first bottled. Tour the Coke Museum and see items like the first Coca-Cola delivery truck, a replica of a vintage soda fountain, and a collection of Coca-Cola memorabilia. Take a guided tour of the Bible Museum and check out unique pieces from different collections. Next you can explore the historic Beidenharn home. Afterwards, visit the gardens behind the house--featuring thousands of flowering plants, beautiful statues, a conservatory, and a cute water fountain.
The first floor of each building on campus and gardens are wheelchair accessible.
French Quarter, New Orleans
Explore the heart of New Orleans in the French Quarter. You'll learn all about Louisiana's culture and history just by exploring the streets within the French Quarter--from rich history, diverse architecture, music, street performers, renowned jazz clubs, unique art stores and galleries to amazing restaurants. You're bound to find something you fancy. International rock star and French Quarter resident Lenny Kravitz says, "There's certain things in life that I love. One is architecture, music, culture, food, and people. New Orleans has all of that."
Some places are more accessible than others, but it's definitely worth a look-see to get a taste of one of the most famous attractions on the planet.
Sci-Port, Shreveport
Explore the 67,000 square-foot science center located on the riverfront. You'll find more than 200 interactive science exhibits, six discovery galleries, an IMAX Dome Theater, a demonstration theater, nationally touring exhibitions, a cafe, and a gift shop! Check out the Universe, which is a 25,000-square-foot Space center. The Universe includes 60 astronomy and space exhibits, 30 applied mathematics exhibits, a laser Space Dome Planetarium, and other interesting programs!
The Sci-Port museum is wheelchair accessible.
Mardi Gras World, New Orleans
Since 1947, New Orleans has been hosting a fantastic Fat Tuesday parade with more than 40 spectacular floats! Take an exclusive tour to see more than 500 floats, where they are kept during off season and discover how they are made. You'll go behind-the-scenes and watch as the magic is created and while artists compose their master pieces. The tour also includes colorful costumes, a historic video,
and
a free slice of King Cake! You can also enjoy a meal by the riverside at the Mardi Gras World Cafe.
Mardi Gras World is completely wheelchair accessible, but the shuttle is not. Travel by your own personal
wheelchair accessible van
instead.
Louisiana Arts and Science Museum, Baton Rouge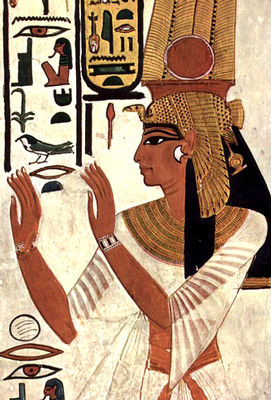 The Louisiana Arts and Science Museum (LASM) is housed in historic railroad depot along the Mississippi River. The facility houses fine art exhibits and selections from permanent collections. Children can explore enlightening interactive art and science galleries designed just for them. Check out Ptolemaic-era mummies lying in the rock-cut tomb. See sky shows, large-format films, visual music shows, and galleries devoted to space in the Irene W. Pennington Planetarium!
LASM is wheelchair accessible throughout the museum. The planetarium has an area designated for wheelchairs.
Audubon Butterfly Garden and Insectarium, New Orleans
See thousands of creepy crawlers and butterflies up-close and personal at the Audubon Butterfly Garden and Insectarium. The insectarium is North America's largest museum devoted to insects. You'll learn why insects are so important and the role they play on our planet, you'll be shrunk to bug size, explore a Louisiana swamp, and be swept away by thousands of butterflies in the Asian garden! The Audubon Butterfly Garden and Insectarium was voted "A top museum for you and your kids" by CNN.com.
An accessible entrance is located on 423 Canal Street near North Peters Street. A limited amount of wheelchairs are available free of charge.
Whether you're visiting for crawfish, hot sauce, jazz, street performers, or great wheelchair accessible attractions--you're sure to have a good time in the great state of
Louisiana
!